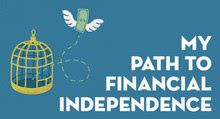 The poor spend what they have and invest what's left.  The rich invest what they have and spend what's left.
It is vitally important for kids to have a financial plan for their future to ensure they are comfortable.
Jim Rohn suggests something called the 70,10,10,10 formula. This formula is about never spending more than 70% of one's income. 10% is for active capital (to invest in one's own business), 10% is for passive capital (banks, stocks, shares…), and then 10% is for charity.