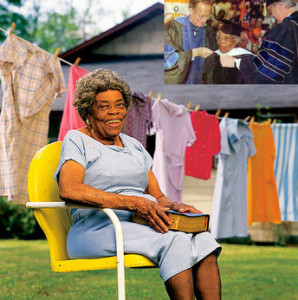 As a child, Oseola would come home from elementary school and iron clothes. She dropped out of sixth grade to care up her work as a washerwoman. She never returned to school.
She was taught to save money by her mother. She opened her first savings account at First Mississippi National Bank, and over the years opened several other accounts at various area banks.
When she retired in 1995, she had saved $280,000. She decided to donate $150,000 to the University of Southern Mississippi to fund scholarships for worthy but needy students seeking the education she never had.
Oseola Mccarty was awarded with a degree by the University of Southern Mississippi, first of its kind by the University.